Portfolio
---
Parkway Plaza Retail Center - 2839-55 Medical Center Parkway, Murfreesboro, TN
A 24,000 sf ret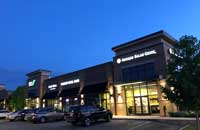 ail center in Murfreesboro Developed in 2 phases from 2016-18. Tenants include: Sleep Outfitters USA, Low T Centers, Boombozz Pizza and Tap House, Crumbl Cookies, Vogue Nail Bar, Chicken Salad Chick, Cold Grill Ice Cream, New You Salon, and Milan Laser Hair Removal.
Westgate Commons - NEC Moores Lane and I-65, Brentwood, TN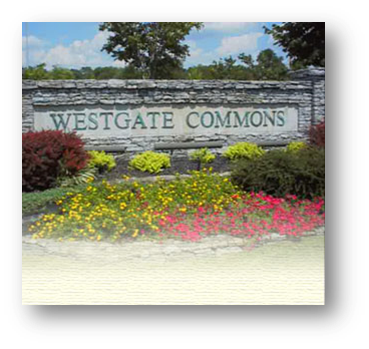 Westgate Commons is a 50-acre mixed-use development in the Cool Springs Area of Williamson County, TN. At its completion in 1997, the project contained 9 restaurants, 3 upscale automobile dealerships, several free-standing retail and office buildings all located on 24 separate parcels. It contains the first Restaurant Park developed in the State of Tennessee, and helped fuel national interest in the Cool Springs area of Williamson County as it emerged as the new epicenter for commercial activity in greater Nashville. 
Historic Significance - The development of this property resulted in an Historic re-zoning that culminated as the City of Brentwood celebrated its 25th anniversary. The City was recognized by the State of Tennessee for its role working with a developer and surrounding neighbors to bring about this successful model. Soon after the project was approved, Primus announced plans to relocate to its current site in Cool Springs, provided the City of Brentwood would allow Carothers Parkway to be extended north to Moores Lane. This was certainly a reasonable and  logical condition, yet it created a political firestorm among the Brentwood City Commissioners, who did not want Franklin traffic funneled onto Brentwood streets. 
Having the Primus headquarters in Cool Springs would create the impetus needed to draw other corporate headquarters and office tenants. The success of the Cool Springs development would promote growth in other sectors of the local market, tending to create a balanced local economy. The importance of creating such an employment center did not escape the eye of Governor McWhirter.
Since Primus had conditioned its relocation on a Carothers/Moores Lane connection, it came down to having an important collector street, and Primus, or a dead end road. When Williamson County and the City of Franklin had exhausted their efforts to end the gridlock, the uncooperative stance of Brentwood prompted the Governor to consider invoking the States right to condemnation. 
While the State, County and two Cities argued the fate of Primus, and future growth of Cool Springs, the survival of Westgate Commons hung in the balance. Lamoureux Properties proposed the current design of the North Carothers connector to officials of the State, Primus, the surrounding neighborhoods, and both Cities. The local residents heartily embraced the plan and politics gave way to construction. The State agreed to fund $10 million in road improvements for Brentwood, Primus opened its new Headquarters, and Carothers Parkway is now an undisputed success. The development of Westgate Commons pioneered the concept of a mixed-use business park anchored by auto dealerships and restaurants in the Southeast. Towards the end of the real estate recession of the early 90's, Westgate Commons emerged alongside Home Depot as the first major developments to break ground since the opening of the Galleria mall in 1992.
Today the development is also home to the first Tesla dealership in Tennessee.
---
Westgate Plaza - 1612 Westgate Circle, Brentwood, TN

This 24,000 square foot building became the first Class-A office condominium of its type in the area. Its superior architectural design, location and building features broke new ground in Office Condo development. Pre-wired with CAT-VI cable, the building boasted a plug-and-play environment which catered to an upscale, small office clientele. Completed in 2004, the building sold out at nearly $100/SF higher than any such property before that time, and has since become the standard of comparison in the market.
---
Seven Springs - Old Hickory Blvd and Seven Springs Way, Nashville, TN 
Seven Springs is 42 Acre Suburban Office Park adjacent to the American General Campus and Brentwood Commons Office park in Nashville. A successful rezoning effort in 1999 produced a master plan supporting more than 700,000 square feet of office space. Seven Springs wascompleted in partnership with Solomon Builders in 2000-01. The development is now home to HCA and Lifepoint hospital management companies, The District Apartments, St Martin Square residential condominiums, Realtracs, Star Physical Therapy, Physicians Urgent Care, Firebirds Restaurant, and numerous other office and retail tenants.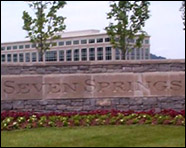 Nashville Business Journal Article                                                            Monday, August 2, 1999
"Brentwood real estate developer Wes Lamoureux expects to complete later today his acquisition of nearly 43 acres of land for a new commercial development in Nashville called Seven Springs. The site is located on Old Hickory Boulevard near Interstate 65. It could support 800,000 square feet of premium office space over time. Houston-based Cypress Senior Living currently has a contract for 7.5 acres to build a senior independent living building and a senior assisted living building on the site. Birmingham-based Compass Bank has provided a $9.4 million acquisition and development loan. Lamoureux also developed Cool Springs retail and office complex Westgate Commons."
---
The Watergate - Washington, DC
The Watergate complex is an office-apartment-hotel complex built in 1967.  Mr. Lamoureux managed the leasing and re-tenanting of the Office and Retail components of the Complex from late 1985 to 1988, and during that time had his office on the fifth floor of the 2600 Virginia Avenue building. 
---
Sully Place - Chantilly, VA
This shopping center was one of the largest built 
in Fairfax County, Virginia at the time of its construction in 1991, totalling 343,000 SF . 
Mr. Lamoureux represented both Lowes and K-Mart 
for their site locations in the area, which led to his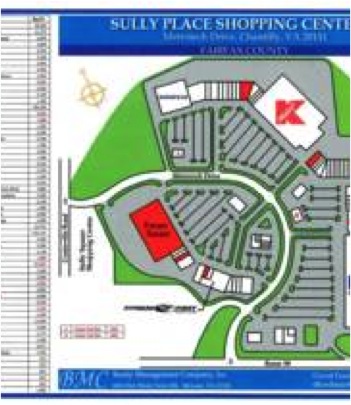 joining Beatty Development to plan 
Sully Place around
these two anchors. Mr. Lamoureux 
spent the next six years working with Beatty
to 
develop several shopping centers and office buildings i
n Virginia, Maryland,
South Carolina and Tennessee. 
---
The Crossings - 2300 Lebanon Pike, Nashville, TN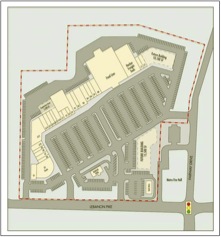 The Crossings shopping center marked Beatty Development Companies entry into the Tennessee market. Mr. Lamoureux was successful in re-zoning the property and anchoring the 110,000 SF center with Food Lion, Burger King and Taco Bell.